This is the first post in our new feature entitled A Docent Reviews.
Docents are some of our most dedicated volunteers here at the Academy of Sciences. They are the folks in the orange lab coats who inspire visitors (and staff) by sharing their love of science and the museum. They are also regular patrons of the Naturalist Center library. We are happy that they have generously agreed to share some of their opinions about our resources.
Today, A Docent Reviews:


One Beetle Too Many: The Extraordinary Adventures of Charles Darwin
By Kathryn Lasky, illustrated by Matthew Trueman
Cambridge, MA: Candlewick Press, 2009.
Naturalist Center Juv. QH31.D2 L37 2009
This book is beautifully written; the illustrations are exceptional (almost 3D) and the information is abundant and accurate. The story covers Darwin's life — highlighting his journey on the Beagle and subsequent research and pointing to specific moments of evolutionary discovery. Lasky describes Darwin's discoveries and surroundings in detail and with whimsical flair. She also acknowledges Alfred Russel Wallace and addresses the controversy of the Origin of Species. This book is a gem. Keep it in mind next time you're looking for something to check out from the Naturalist Center or when shopping for a gift. Although it is intended for ages 7-12, the information is extensive and should captivate teens and adults as well.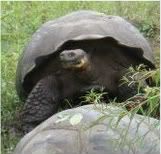 About the Reviewer:
Nan has been an Academy of Sciences docent for two and a half years. Her background encompasses many years as a naturalist, including teaching wilderness survival skills to at-risk and incarcerated youth. She has also been a literacy teacher at San Quentin for the past nine years. Her favorite Academy exhibit is the Galapagos tortoises, because she feels "it is the best place to explain natural selection and adaptive radiation." Her favorite thing about being a docent is getting to work the baculum cart during NightLife.